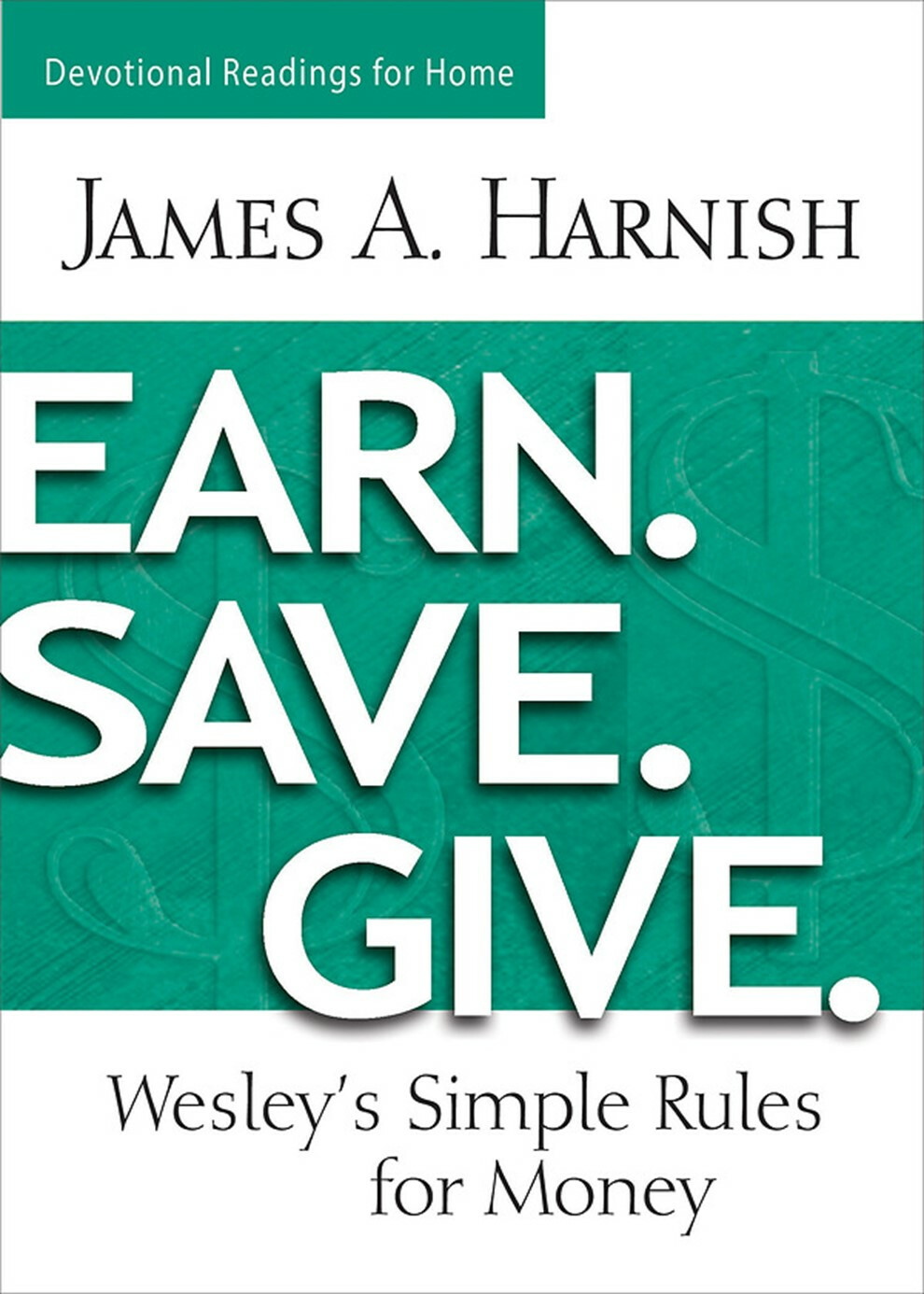 Welcome to the first Sunday of October!
Even those we preach and teach stewardship throughout the year, the month of October is traditionally the month in which all Methodist Churches begin an intentional time of instruction on stewardship as a means of discipleship.
We are using the book EARN. SAVE. GIVE. Wesley's Simple Rules for Money by James A. Harnish to guide our stewardship as a means of discipleship journey; when we cease to become spectators in the worship service and the offering and faithfully commit to participating in the ongoing ministry of Jesus.
Week One - We Don't Need More Money; We Need Wisdom. What would you do with a million dollars? How would your church handle the gift? Does the church have a procedure for handling large gifts? Have large gifts in the past been spent, then disappeared?As a church, prepare for gifts. Think about it. Plan for them.
Today, Week Two - Earn All You Can. Even the most faithful followers who listen to the Preacher's sermon, get in a good nap after they hear the Scripture, because they assume they know what the Preacher is going to say. The challenge - give them a jolt; give them a surprise.
The surprise, money "an excellent gift of God."
EARN ALL YOU CAN - nothing is more certain to produce riches than hard work! In America, it was possible for anyone who had ambition and skill to "earn all you can."
Come, as we learn in the next four weeks about John Wesley's advice regarding money - to earn all you can, save all you can, and give all you can!
Praise God.
Pastor Clarissa
NOTE: Each family will be given the EARN. SAVE. GIVE. devotional to read and follow each week. If you're unable to attend the in-person worship, the devotional will be mailed to you. God bless.