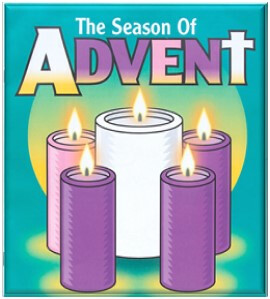 Let joy, which has been a part of this whole Advent series, now be the center stage, the dominant mood, as we gather.
Welcome!
The third Sunday of Advent is traditionally called Gaudete Sunday. Gaudete is the Latin word for rejoice, and this Sunday is the time for us to rejoice because Jesus came and died so that we may live forever with him!
Rejoice and be glad. I am going to be a little grinchy by insisting the invitation on this Sunday is meant to perplex us a bit.
God invites joy to overflow in us. Some would say it is naive to rejoice when we look at the state of our world. How can we be glad when we look at the nitty gritty of our death-oriented culture: gun violence, covid, ignorance, racism, climate change, wars, poverty, divided families, addiction, abuses, mass incarceration and the list goes on. Do not misunderstand this invitation as an excuse to place our heads in the sand, pretending there is nothing we can do to aid our world's healing. For our action and inaction either despoil or energize our connections to each other.
The Magnificat exults: "My soul magnifies the Lord, and my spirit rejoices in God my Savior…He has brought down the powerful from their thrones, and lifted up the lowly."
Even in her youthful state the mother of Jesus fiercely proclaims her joy-filled and prophetic song, rooted in ancient wisdom. We are invited to remember this root and to radiate joy and sing her song with her, recalling God's faithfulness.
At this point in the Advent season, we must be intentional about listening for the ancient wisdom we are invited to glean. The hustle and bustle of our culture at Christmas is noisy, busy, and demanding. People of ripened faith recognize Advent as the more fruitful and joyous time, a faith born through struggle, giving birth to God's abundant life.
Today God graces each of us to overflow with joy, open to hope, live in love. The invitation is to stay a little longer with the prayers and the pruning so when the time is ripe, like Mary, we too will be radiant with joy.
Joy and Peace,
Pastor Clarissa