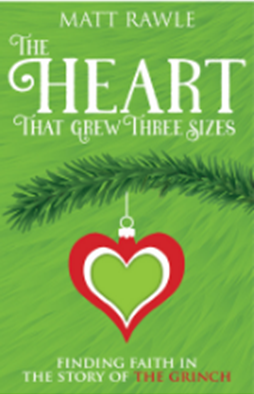 Good morning seekers of the Babe laying in the manager,
Welcome to our Second Sunday of Advent as we continue "Finding Faith in the Story of the Grinch" as we explore "When Christmas Isn't Christmas".
This Sunday we will share our Christmas traditions and what importance we place on them as we see Advent Advent as a season of mystery and wonder.
Come with the "little bit of Grinch" in all of us as we rediscover hope. Hope is not the Grinch stealing away the Whos' things in the night; it's the Whos waking up the next morning and singing just the same. Hope is the kind of language that inspires and builds and ignites change to the point when change is no longer needed. Hope is a destination when you finally discover that all the needs of God's people are being met.
And what's even more beautiful is not chopping down the tree at all and letting it flourish and grow right where it is, because the poetry of Advent hasn't brought the outside in, but the inside out to where the church itself no longer has walls because we have finally realized God doesn't exist inside the walls.
Our ultimate hope is that heaven and earth will be one. God will be with God's people - Emmanuel!
Blessings,
Pastor Clarissa