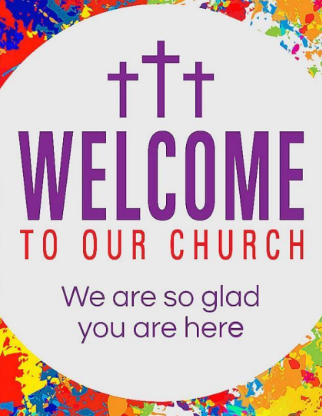 Siblings of Christ,
Matthew is the only gospel writer who uses the word," church." And it appears in only two passages— Matthew 18:15 and in chapter 16 where Jesus tells Peter that he will be the foundation of the church. That means it's significant that the word appears, and we ought to pay attention.
Here in the Gospel, it is the function of the church to be a force for reconciliation. We are in the business of putting things together, of healing the breaches between people, of overcoming that which keeps us apart. It is about making sure that no one feels like an outsider.
Yet, we admit we are hesitant to walk to Jerusalem and beyond with you, God of Glory. In a world where we worry about tomorrow before enjoying today, we race by your moments of silence, of learning.
In that flood of worries, which can overwhelm us, we may miss that assurance that you have not cut us off from your grace. Forgive us and have mercy on us, Gentle Guardian of our souls. In humility, may we offer our lives to others. In love, may we witness and share your grace with everyone we meet. In hope, may we wait for you all our days, as you come to us in the life and joy of Jesus Christ, our Lord and Savior.
This day, we humbly hope and pray for your help to cross lines and forget memories which divide and continue to hurt. Unite your church to proclaim boldly that you are the Spirit of Absolute Love and Peace. Emblazon our spirits. Make bold our voices. Give joy to our hearts, for we have been called to be witnesses, even to the ends of the world.